1
Fri
All-day
◤
12:00 am
CANCELED: Drop Tailgate
CANCELED: Drop Tailgate
Jan 1 @ 12:00 am – 12:30 am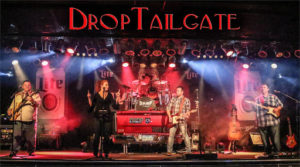 UPDATE: THIS EVENT HAS BEEN CANCELED. Come celebrate 2020 being over with us and Drop Tailgate! Thursday, December 31!
7:00 pm
Rockin' Bar Bingo
Rockin' Bar Bingo
Jan 1 @ 7:00 pm – 10:00 pm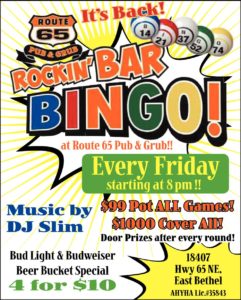 Every Friday night, Route 65 Pub & Grub hosts a Rockin' Bar Bingo party!  It's not your typical Bar Bingo.  There's a DJ taking requests and calling out the games, social drink toasts, great prize giveaways, plus cash!